December tends to be a busy month for most people, probably also for the royal family. However, Crown Princess Mary has no official duties there waiting for her this month, therefore I like to post about something else this time. We are also approaching the end of the year 2014 where I always tend to look back on the past year. I will now use this post instead. I will look at some of the new things that really attracted much attention over the past year and which also are some of my favorites. Enjoy and please let me know which dress, jewelry or new pair of shoes you like the most and of course why.
I look forward to read your comments!
Dresses
We have seen many new dresses this year. I think we have seen a tendency that Mary have chosen colorful dresses, we not normally see. Many women choose black because it is an easy color to wear and match with serveral accessories, but I think it's so cool that Mary shows how to mix and match colors to make it look stylish. The dresses are very feminine with a ton of details, colors, lace and patterns. We have seen her in maxi dresses which I love, they can spice up any outfit to any occasion.
Jesper Høvring * Asos * Hugo Boss * Erdem * D&B * Oscar de la Renta * Prada * Hugo Boss * Valentino * Mary Katrantzou
Blouses
I am totally in love with the new blouses Mary has shown us this year. they are really feminine, but she manages to combine them with other clothes to make it modern and fits the she is. The blouses are very versatile and can be used in many ways, with a skirt or pants. I hope we will get them all to see again in 2015. I do not know what it is, but her blouses exudes a complete outfit in itself. I've been lucky enough to be the owner of the white lace blouse from Rosemunde Copenhagen, Nr. 2.
Ralph Lauren * Rosemunde Copenhagen * Manon Baptiste * Rosemunde Copenhagen * Baum und Pferdgarten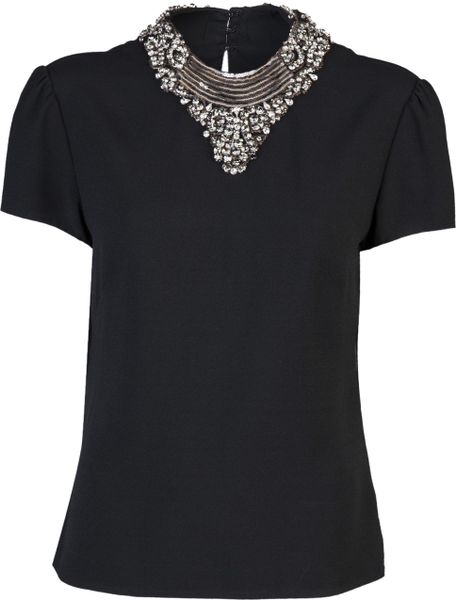 Jackets/Coats
When you think about it Mary has really shown us many new jackets in 2014. It amazes me actually a bit for it is not something I've thought so much about. I am the type that have two or three coats as one in the same color, but Mary chooses jackets and coats in exciting colors and lengths which always match what she wear. I have to learn how she do. There has also been much focus on the many different jackets she has worn, both for everyday and special occasions. The more 'cool' jackets, coats and blazers fits really well with all the lace.
Stella McCartney * Etro * Oscar de la Renta * Helmut Lang * Zara * Massimo Dutti * Joseph
Skirts
Just like her blouses, she has this year selected several different skirts with colors, patterns and shapes. I think there is a tendency to choose very artistic and modern skirts from both national and international designers. She has a flair for creating a new fashion that suits Denmark but also abroad, but she will also mature by making it her own. Often we women forget that a skirt can be just as important as the blouse or shoes.
SAND * Joseph * Chloé * D&G * Heartmade by Julie Fagerholt
Shoes
Shoes are the best I know, I love to get or buy a new pair of shoes don't you? They are essential for an outfit to be perfect. There is nothing more beautiful than a woman in a pair of stilettos. Many of the new shoes Mary has had on in 2014 is from the designer Gianvito Rossi. They have a very distinctive shape and he manages to gather the most beautiful and create a shoe that every woman would love to wear. My jealousy is huge. Shoes are also a way to change an outfit if you do not use that much color.
Gianvito Rossi * Gianvito Rossi * Gianvito Rossi * Gianvito Rossi * Tod's * Isabel Marant * Azzedine Alaïa